Indoor climbers who want to progress or move outdoors may have to depend on classes and training to learn essential skills such as lead belaying, lead climbing, and rappelling. The lead climbing basics can be easy to learn; however, climbers must take the skills seriously because of the risks involved. If you are you looking to try your first lead climb or lead belay, you must spend time practicing indoors and concentrating on safe practices first. You should only try the real thing if you are comfortable progressing. An auto belay is a device that can help you practice lead climbing basics.
What to Know about Lead Climbing
Lead climbing is a style of climbing that involves you ascending the wall and clipping the rope into protection on the wall while moving upwards. The majority of climbing gyms have areas with routes for lead climbing only and most outdoor routes are lead routes. That is why climbers need to learn this skill to climb outdoors. You can learn more about this skill at https://blocshop.com/en/.
The Basics of Lead Climbing
If you want to learn lead climbing, you need to learn clipping first. You can clip a draw in many ways and you need to comfortable with both hands. You can practice this skill at home by clipping a spare piece of rope over and over again.
In terms of lead climbing, falling tends to be the scariest part so you must practice it until you are comfortable with it. Ensure you are high enough to avoid ground falls and begin with small falls on indoor overhanging routes. With constant practice, you will be comfortable taking larger falls over time.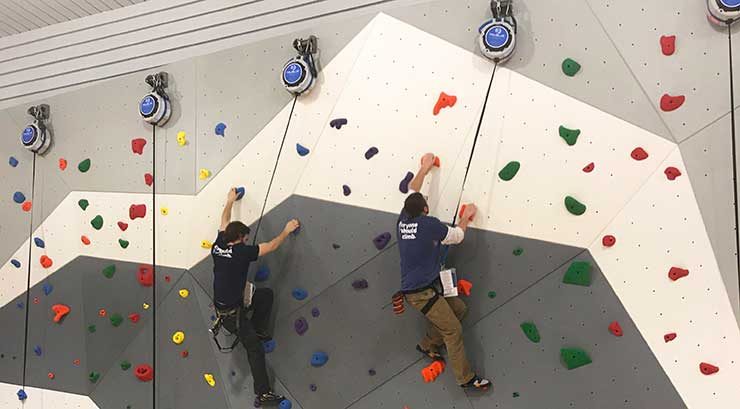 Moreover, you must also learn lead belaying. Taking a lead belaying class will help you learn the basics of this skill. The things you will learn from the class include feeding out rope, managing the slack in the rope, and catching a fall.
Auto Belays for Lead Climbing
Lead belaying and lead climbing skills are necessary to progress as a climber. You will especially need these skills if you want to move from indoor climbing to outdoor climbing. Although leaning them is not hard, you must practice and take them seriously to avoid injuries. Although auto belays are great tools to help you learn and practice these skills, nothing replaces training from a professional. A climbing gym can provide lead climbing and lead belaying classes.